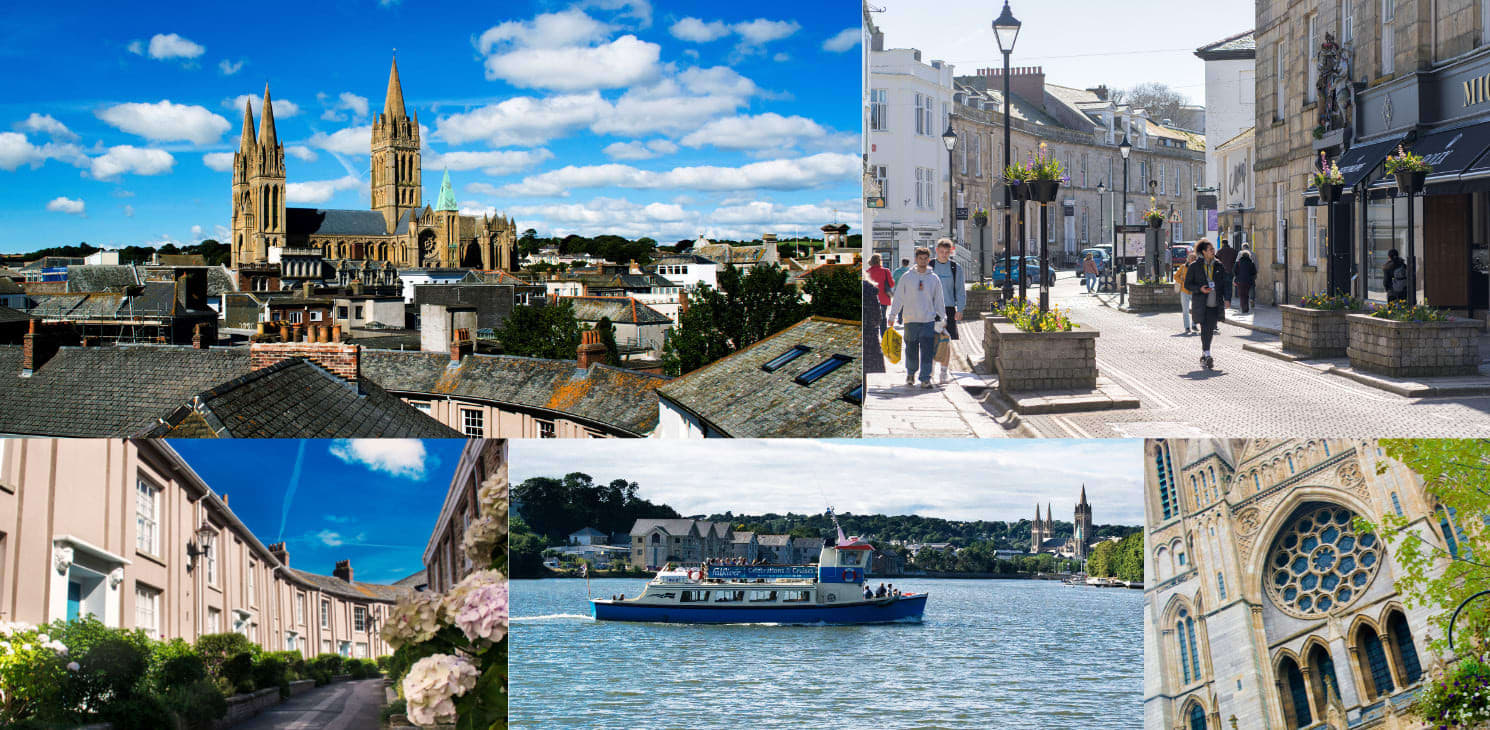 Why stay in Truro?
"Truro is Cornwall's only city fix. It has everything you'd expect from a modern, well connected city but on a human scale - great shopping, great entertainment and a blossoming food and drink scene. Truro's heritage is evident in historic architecture, delightful parks and public spaces but at the same time is contemporary, quirky and unique"
Source: Visit Truro
6 reasons to stay in Truro
1. Value for money – you will pay a premium for a coastal location, so you will get better rates in towns & cities
2. Choice of restaurants - Beaches & coastal villages tend to get congested at holiday times with a lot of people in a small area trying to book restaurants or squeeze into pubs. The city offers more space & more options
3. Weather – need we say more! We enjoy fabulous weather here in Cornwall, but it's not guaranteed. If rain stops play, there are more alternatives in the city, from cinemas & museums, to shops & coffee bars – Truro Cathedral is definitely worth a visit & the Cornwall Playhouse at the Hall for Cornwall has a variety of shows including comedy acts, musicals, concerts & plays with some 'big names' you'll be familiar with
4. Transport links – if you want to venture out without the car, trains & buses are more frequent & accessible. The bus to Falmouth, Helston & Feock goes from outside the hotel, & the train station is a 10 minute walk away
5. Central spot for touring – Truro has great road links to the rest of the county, so it's the perfect base for touring or a place a stopover to break up your journey
6. The beach is never far away – although Truro is a city, it sits on a river with some pretty riverside walks, & it's within easy reach of both north & south coasts. Falmouth & the Roseland beaches are our favourite local beaches.
Find out more about Truro on the Visit Truro website
Hotel VARA - a base to stay
Hotel VARA is in a leafy, residential area of Truro, a short walk from the city centre with its restaurants & shops. Use the hotel as your base for exploring Cornwall, whether by road or rail. Close to the station & major routes through the county, & with free on-site parking. Come & try us out!